It's better
for you.
Or should we
say Finer?
Sustainably-sourced tuna is scientifically proven
to support mind, body, and palate.
FinerFin's hand sliced yellowfin tuna offers a broad
range of health benefits.

It starts with the tuna.
But doesn't stop there.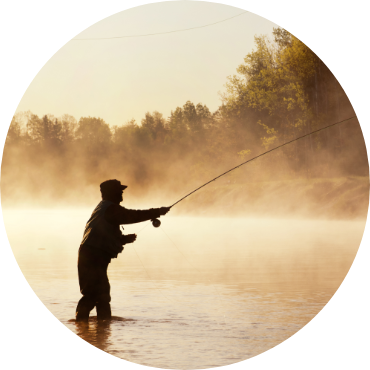 Tuna you trust.
Fresh yellowfin tuna, caught under a deep sustainability ethos.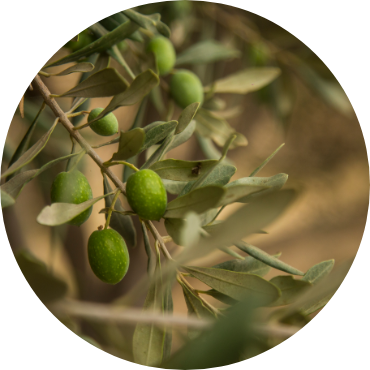 Oil you need.
No canola. No seed oils. Only 100% pure, organic, extra virgin olive oil.
Add-ons you love.
From fine lemon wedges to warm spice blends, to premium beans and veggies.
Get a healthy
serving of knowledge.
DNA & Red Blood
Cell Production
Tuna is an excellent source of Vitamin B12, essential to the production of DNA and the formation of new red blood cells, which can help prevent anemia.
Heart
Health
Omega-3 fatty acids found in tuna can help lower omega-6 fatty acids and LDL cholesterol, resulting in reduced rates of cardiovascular disease.
Lower
Cancer Risk
Many types of cancer are linked to chronic inflammation. Omega-3s can help reduce inflammation in the body, and are also thought to slow tumor growth.
Weight Loss
Tuna is high in protein and low in calories, which keeps you feeling full so you eat less, making it a great option for anyone focused on maintaining healthy weight.
Healthy Bones and Immune System
Vitamin D is essential for bone health and a strong immune system. Three ounces of canned tuna can provide as much as 50% of the RDA.
Packed with Vitamins and Minerals
Tuna is an excellent source of Iron, Vitamin B6, Potassium, Selenium and Iodine. All of which are essential to maintaining good health.
The goodness in each
FinerFin serving: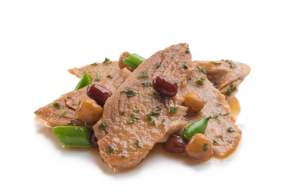 3 Bean Salad
Servings per container:1.5 Calories:130 Total fat:6g Total carbs:6g Protein:15g
Zesty Lemon
Servings per container:1.5 Calories:140 Total fat:6g Total carbs:0g Protein:21g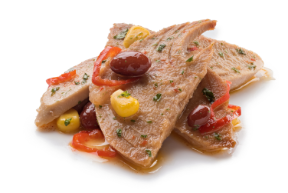 Mexicana Salad
Servings per container:1.5 Calories:110 Total fat:2g Total carbs:8g Protein:14g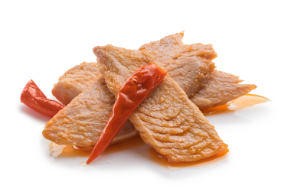 Spicy Chili
Servings per container:1.5 Calories:130 Total fat:5g Total carbs:0g Protein:21g
Everything you want. Nothing you don't.
Real food, real convenient. It's everything you want in your tuna––in a single, pull-tab can:
Start with tuna. End with a gourmet meal.
Check out our Recipes page for ideas on how to pair FinerFin tuna with salads, rice, or pasta to create the perfect lunch or dinner.
Recipes