5 Ways to Embrace a Finer Fin Lifestyle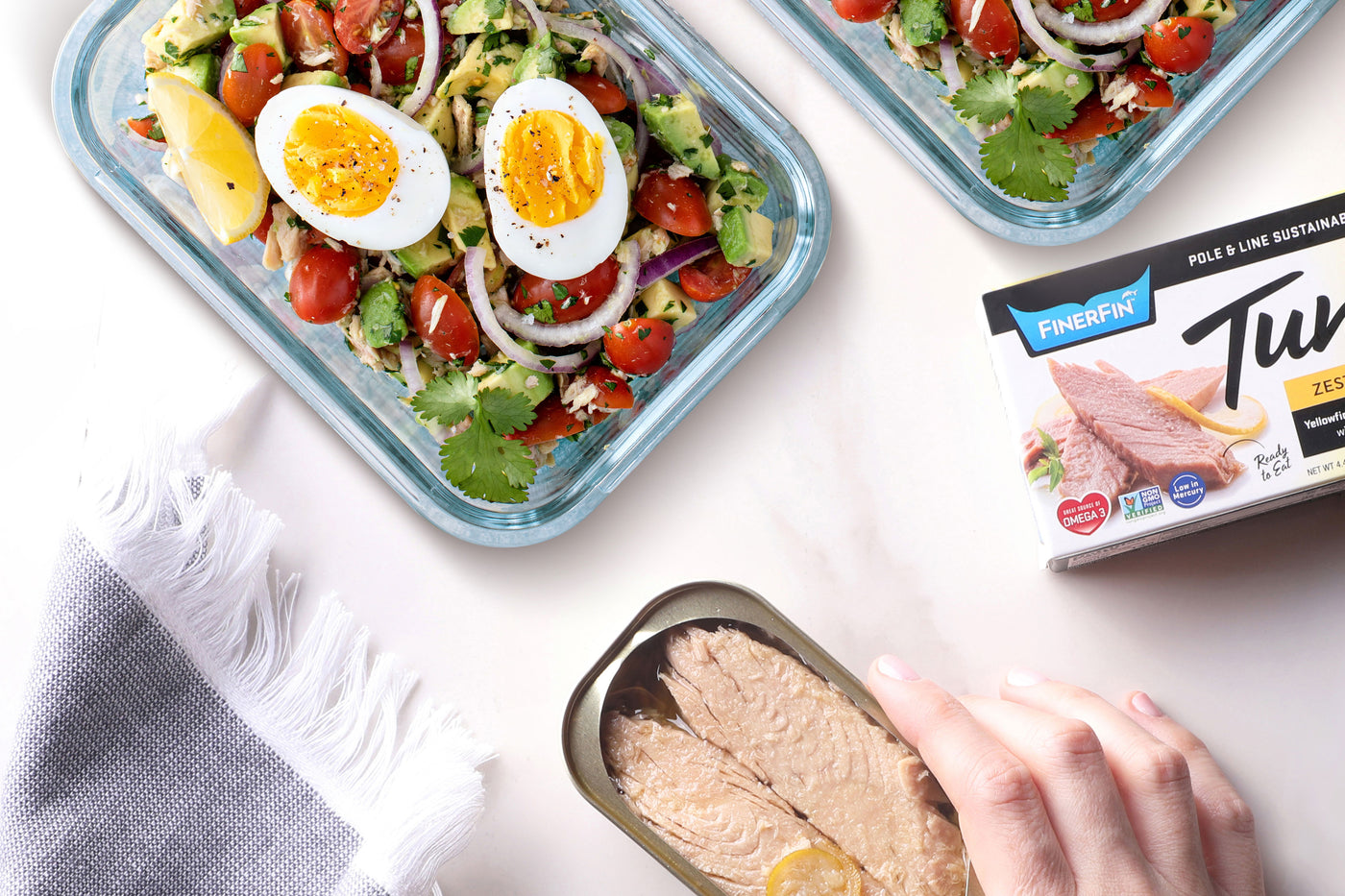 If you're looking to add more healthy and sustainable options to your lifestyle, look no further than Finer Fin.
Finer Fin offers a range of delicious and nutritious seafood products perfect for any meal of the day. Here are five ways to embrace a Finer Fin lifestyle:
Meal prep with Finer Fin products: Planning your meals is a great way to save time and ensure you eat healthy throughout the week. Finer Fin products are perfect for meal prep, whether making tuna salad for lunch or adding it to your dinner plate. With a variety of flavors and options to choose from, you'll never get bored.
Experiment with new recipes: If you want to mix things up in the kitchen, try experimenting with Finer Fin products in new and exciting ways. Use the Spicy Chili Tuna to make a delicious quesadilla, or add the Three Bean Salad to a burrito bowl. The possibilities are endless!
Host a tunatastic dinner party: Want to impress your friends with your culinary skills? Host a tuna dinner party featuring Finer Fin products.
Make sustainability a priority: Finer Fin is committed to sustainable fishing practices and reducing waste in the seafood industry. By incorporating their products into your meals, you can feel good about supporting a company that values the environment.
Get active with Finer Fin: Eating healthy is just one part of a healthy lifestyle. Finer Fin products are also great for fueling your workouts and outdoor adventures. Pack a can of tuna on your next hike or bike ride, or whip up a tuna quinoa bowl for a post-workout meal.
Incorporating Finer Fin products into your lifestyle is easy and delicious. Whether you're meal-prepping for the week or hosting a dinner party, these innovative tuna products will impress.
Try them out today and see how they can help you live your best life.