FinerFin Tuna Mexicana Salad Quinoa Patties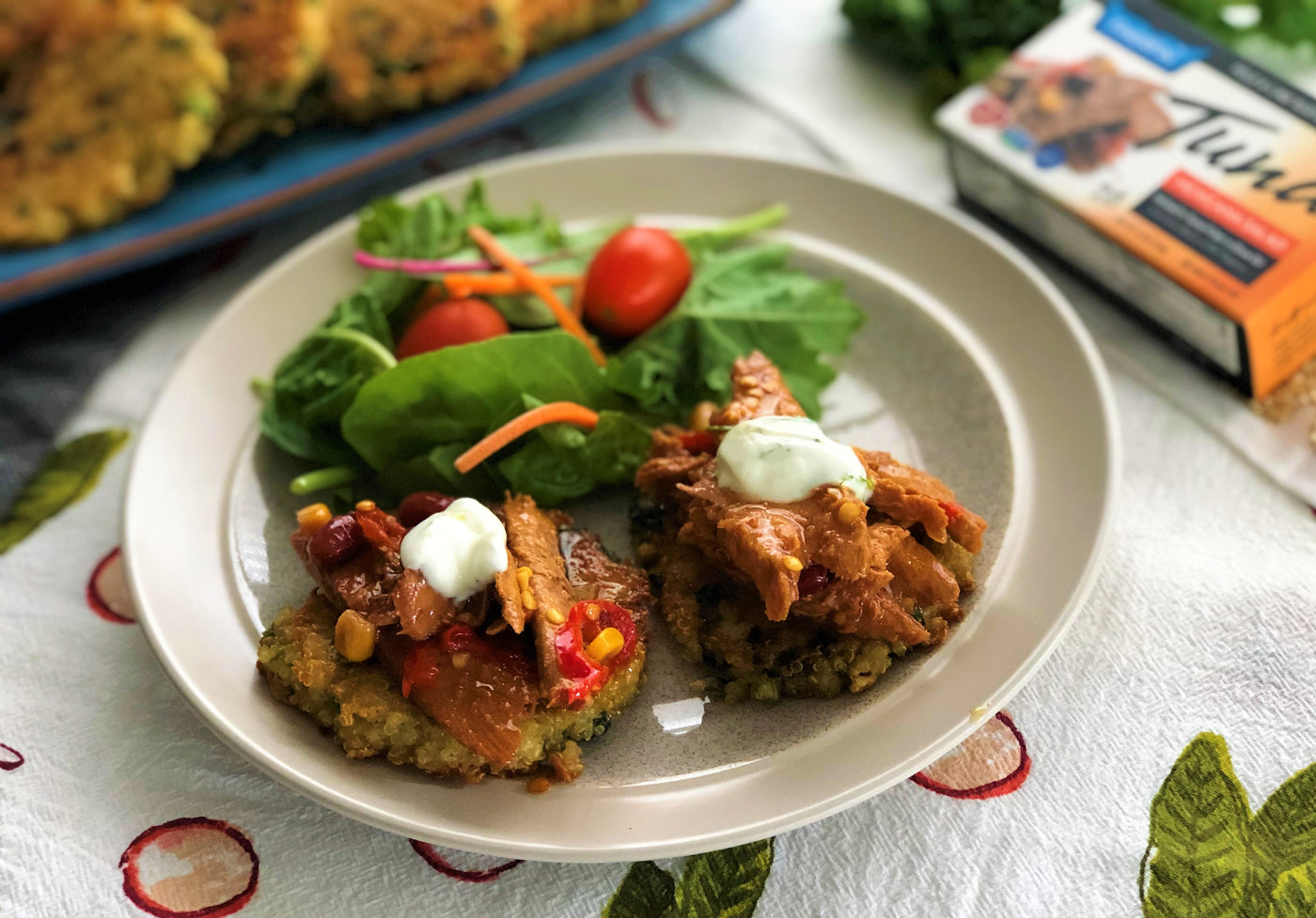 Cook the quinoa as per package instructions, let it cool. 
In a large mixing bowl, whisk the eggs and add the cooled cooked quinoa. Add the parmesan cheese, the green onions, salt and peppers. Reserve.
In a large sauté pan, add the 2 tbs of olive oil and sauté the onions and garlic until soft. Add the kale and cook for 1-2 minutes until soft.
Add the cooked kale and 1 can of FinerFin Tuna Mexicana Salad to the quinoa mixture and stir until all combined.
Using a clean large size sauté pan, add 2-3 tbs of olive oil and heat. Once the oil is hot enough start placing the quinoa patties into the pan (each patty should use about 1/3 cup of the quinoa mix). Once the bottom side starts to firm and look golden brown (about 3-4 minutes), flip it and cook the other side. 
Serve with a drizzle of dill yogurt sauce and enjoy immediately.