Spicy Chili Tuna loaded sweet potato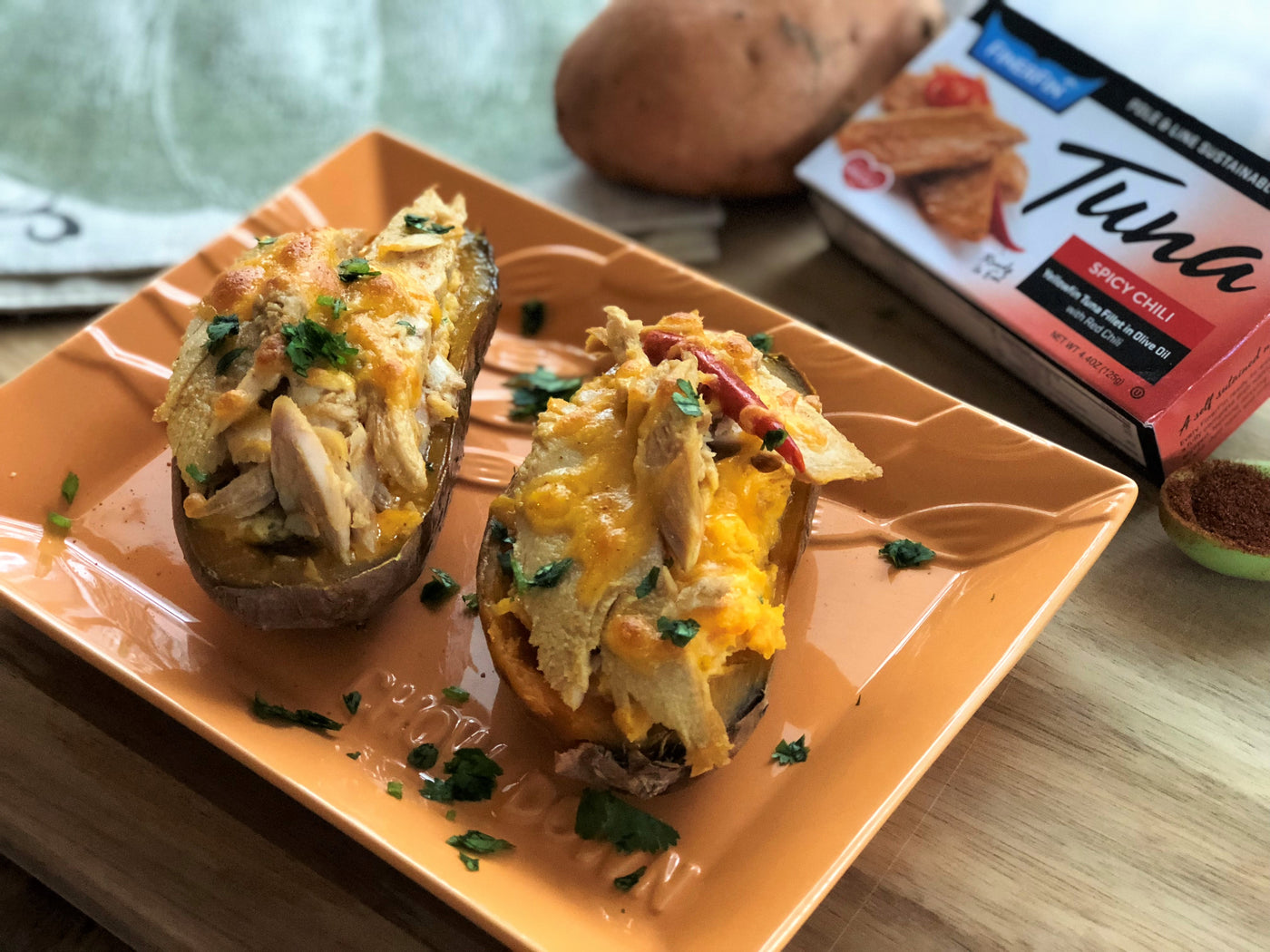 Pre-heat the oven to 350°F. Wash the sweet potato and cover it with aluminum foil.
Bake for around 1 hour or until completely cooked and soft on the inside. Remove the foil over it and let it cool for about 10 minutes.
Cut the sweet potato open in half lengthwise and scoop out around 70% of the potato. Add it to a bowl. Reserve the potato skins.
Mash the potato until smooth and add the sour cream, minced parsley, salt and cayenne pepper. Mix until all combined. Fill the potato skins with the potato filling and top with FinerFin Spicy Tuna. Sprinkle with shredded cheddar cheese and bake for another 15 minutes until golden brown. Serve immediately.