Spicy Chili Tuna over Warm Brussel Sprouts Salad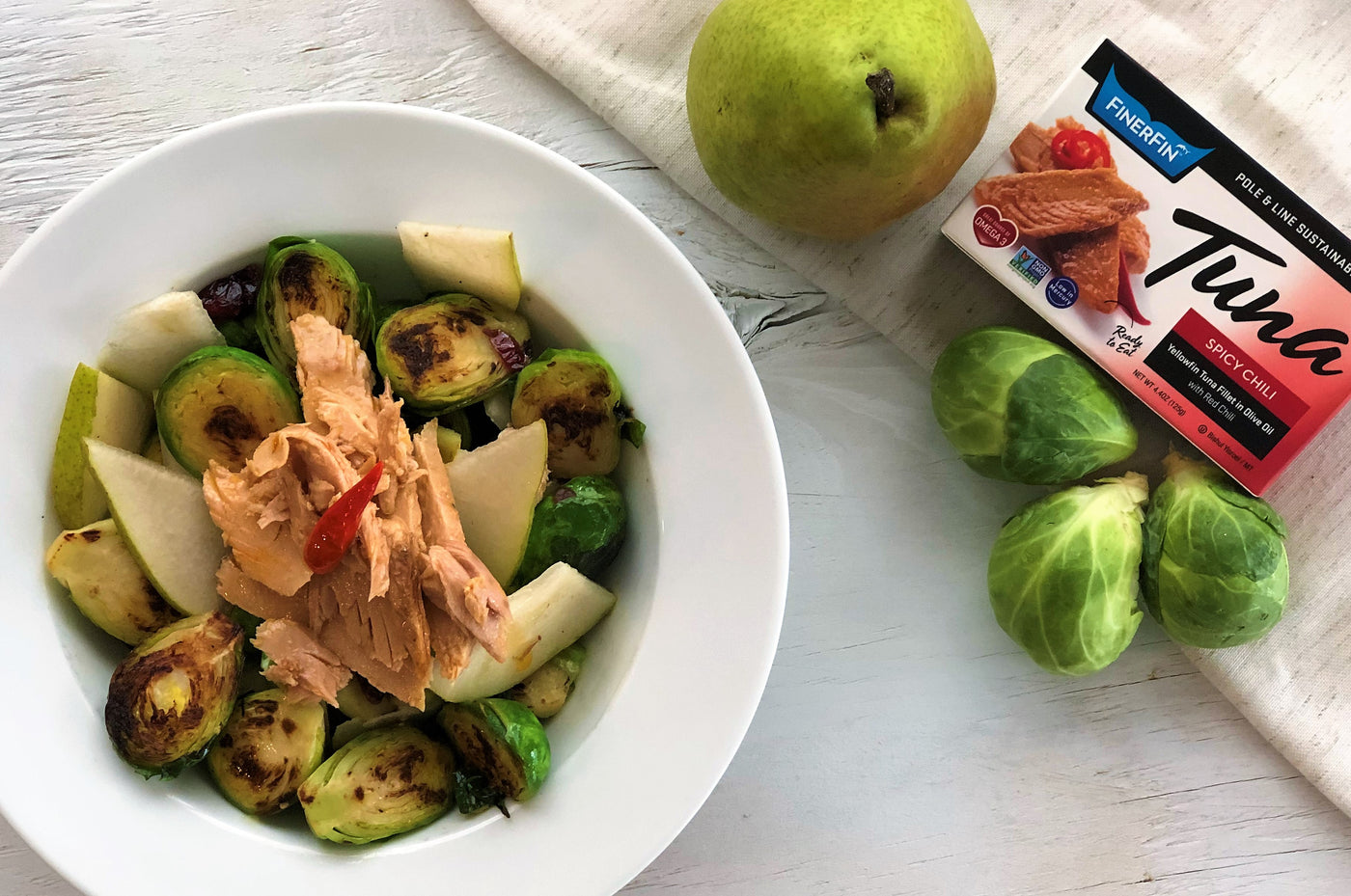 Add ½ cup of warm water to the cranberries and let it soak for a few minutes. Set aside.
Add all of the ingredients for the vinaigrette in a bowl and whisk until all combined. Reserve. 
In a large skillet, add the ½ tbs of olive oil and heat for about 5 minutes. Add the brussel sprouts and cook for about 5 minutes until it starts to cook and feel soft (it gives a nice flavor if you cook on medium to high heat and allow some caramelization of the sprouts – this will bring out their sweetness). Remove from heat and add the drained cranberries.
In a large salad bowl, add the warm brussel sprouts and the sliced pear. Drizzle with the vinaigrette and mix all until the ingredients are coated with the dressing. Top with Spicy Chili FinerFin Tuna meal and serve immediately. Enjoy this delicious meal for lunch or dinner!