Tuna Mexicana Salad Puff Pastry Squares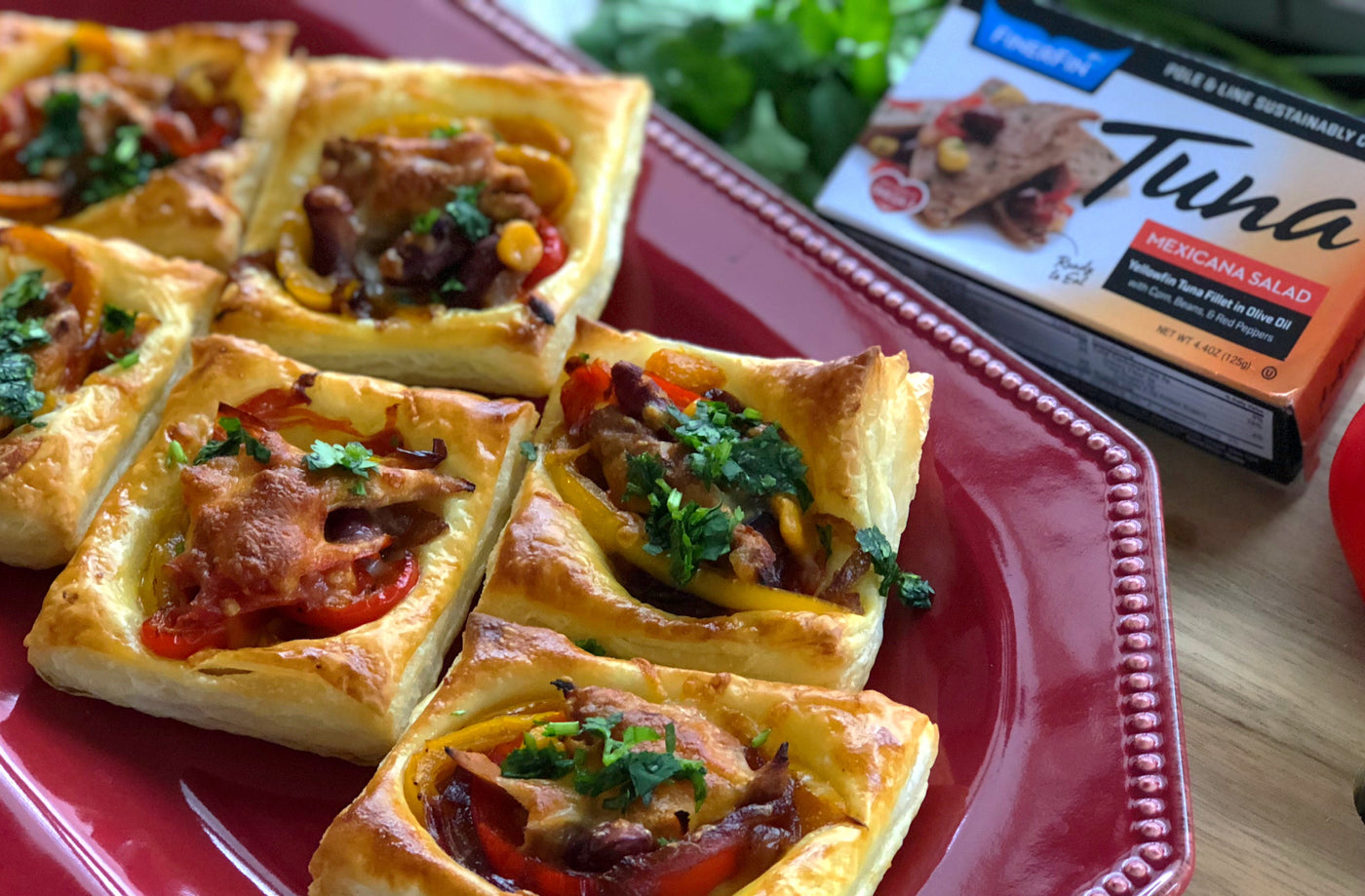 Add the butter, bell peppers, and onions to a large sauté pan. Sautee the vegetables over medium heat for around 15 minutes until soft. Reserve.
Pre-heat the oven to 400°F.
Open the puff pastry and unroll the dough over a large baking sheet covered with parchment paper. Using a pizza cutter cut 12-15 squares. Beat the one egg and using a cooking brush, brush the beaten egg around all four corners of each puff pastry square. Add 1 tbs the sauté vegetables in the center of each square and top with 1 tbs of FinerFin Tuna Mexicana Salad. Sprinkle each square with 1 tsp of shredded Mexican cheese.
Bake in the over for around 15 min and serve it right away.