Zesty Lemon Tuna Sushi Rolls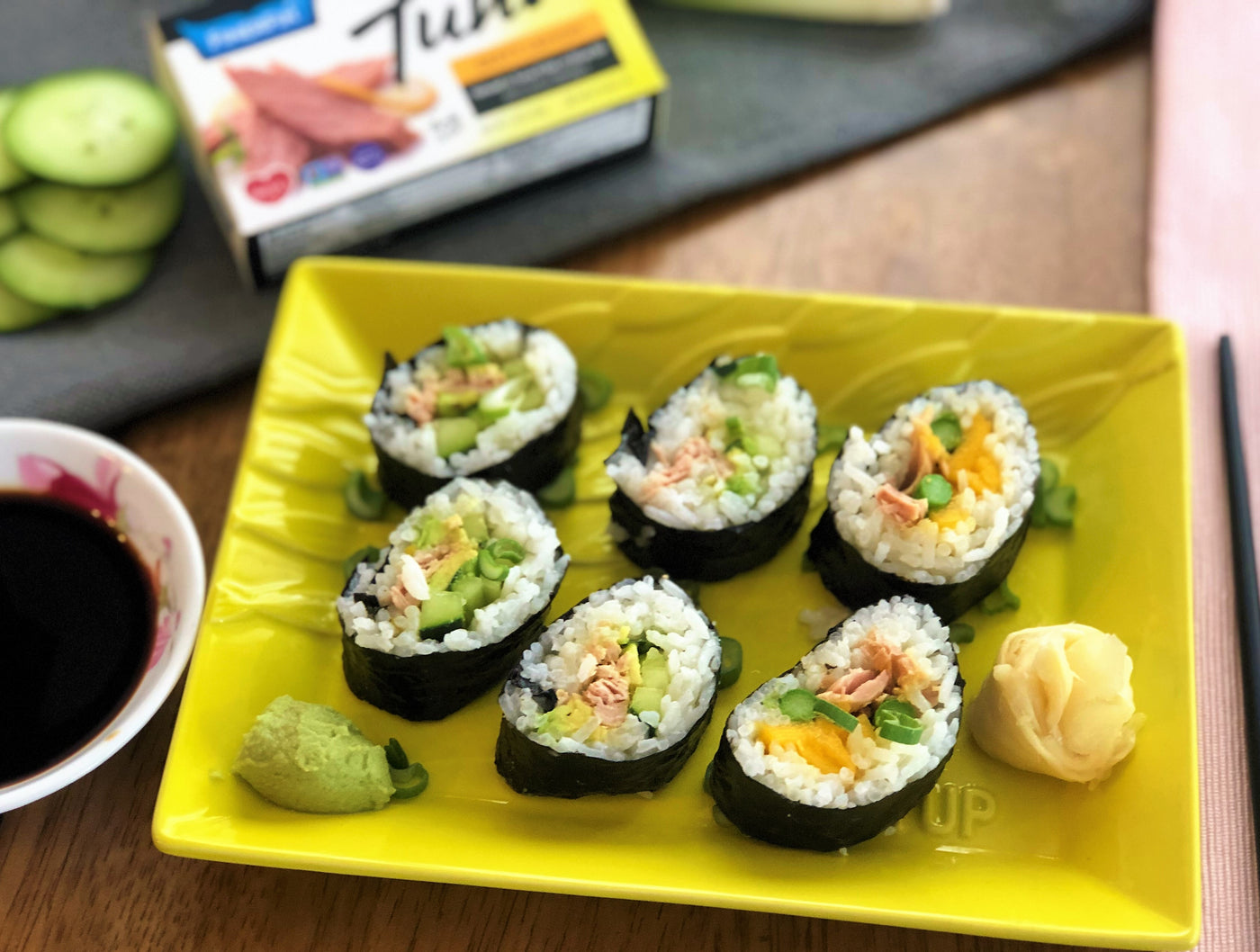 Cook the rice as per package instructions. Let it cool.
In a small saucepan add the vinegar and sugar together and cook on medium heat until boiled. Let it cool.
Add the vinegar/sugar mixture to the rice and mix until all combined. Cut all the vegetables and fruit and set aside. 
Using a dish towel or a bamboo sushi rolling mat, lay 1 algae sheet over it. Spread the rice over it making a thin layer and leaving about 2 inches of algae clear of rice. In the center add slices of vegetables and fruit and top with ½ a can of FinerFin Zesty Lemon Tuna meal. 
With your hands wet, adding a small amount of water to the uncovered piece of algae and start rolling the sushi from the other end until a full roll if formed. Make sure the roll is closed.
Using a very sharp wet knife slice the roll into 6-8 pieces. Repeat the recipe using the remaining rice, vegetables and tuna.
Enjoy with soy sauce, wasabi, and ginger slices.